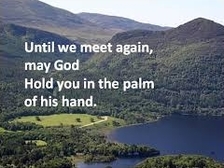 In Fond Memory of our
​Line Dance Friends:
---

Carol Leonard (d. 11-4-2017)
Many of you knew Carol Leonard from New Jersey, one of the "Jersey Girls".
​On the 4th of November, she lost her battle with cancer but she fought such a brave and long fight with courage, determination, and spirit. All her many friends send condolences to her family. We are all grateful to have had the privilege of knowing her. She will be so missed by so many. Godspeed, Carol!
---

Linda Brackett​ (d. 10-20-2016)
Many of you have known our dance friend, Linda Brackett who lived near Ocala, FL. On Thursday, Oct. 20, 2016, Linda lost her fight with cancer that has lasted for more than a year. LInda was always a joyful, smiling face full of life and energy! Speaking for all her friends, "we will miss you!" Please continue to keep Linda's family in your prayers! Godspeed, Linda!
---
Becky Perez (d. 10-6-2015)
Sadly, we lost another dancer friend in October 2015.. Many of you knew Becky Perez who was one of our Tuesday dancers a few years ago. Her quick smile and energy made her a joy to have in our class! She stopped dancing when she was diagnosed with cancer and after valiantly battling for several years, she lost her battle on Oct 6. Our condolences to her family and friends. Godspeed, Becky!
---
Amy Oyang (1960-d. 12/31/2014)
We were saddened to learn of the passing of our friend Amy Oyang on the night of December 31, 2014. Amy was such an important influence in the California dance community and throughout the dance world. We will miss her smiling face! Godspeed, Amy!
---