2018 WEEKLY DANCE CLASS CALENDAR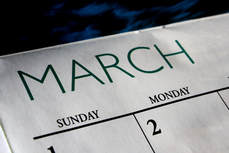 PLEASE REVIEW THIS CALENDAR FOR UPDATES
​& CHANGES TO TIMES AND LOCATIONS!

​Some of the classes are modified or cancelled due to conflicts at dance locations or travel plans. We usually have one Thursday each month where we move to Casselberry, but this differs from month to month. Please watch for updates below.
---
---
At Maitland Sr. Center: Open Dance from 5:00 to 5:30pm before class
on Tuesdays & Thursdays. Class begins at 5:30pm.
​​Week of Mar 12 - Mar 16, 2018
MONDAY(3/12):
Woman's Club of Casselberry
Beginners: 11:00am-12:00pm; Improvers: 12:00pm to 2:00pm
TUESDAY(3/13):
Intermediate PLUS -
Maitland Sr. Center, 5:00pm to 9:00pm
THURSDAY(3/15): Intermediates - CANCELLED-OUT OF TOWN
​​Week of Mar 19 - Mar 23, 2018
MONDAY(3/19):
Woman's Club of Casselberry
Beginners: 11:00am-12:00pm; Improvers: 12:00pm to 2:00pm
TUESDAY(3/20):
Intermediate PLUS -
Maitland Sr. Center, 5:00pm to 9:00pm
THURSDAY(3/22): Intermediates -
Maitland Sr. Center,
5:00pm to 9:00pm​​
​​Week of Mar 26 - Mar 30, 2018
MONDAY(3/26):
Woman's Club of Casselberry
Beginners: 11:00am-12:00pm; Improvers: 12:00pm to 2:00pm
​
TUESDAY(3/27):
Intermediate PLUS - Maitland Sr. Center, 5:00pm to 9:00pm​
THURSDAY(3/29):
Intermediates -
Maitland Sr. Center,
5:00pm to 9:00pm​
Week of Apr 2- Apr 6, 2018
MONDAY(4/2): -
Woman's Club of Casselberry
​ Beginners: 11:00am-12:00pm; Improvers: 12:00pm to 2:00pm

TUESDAY(4/3):
Intermediate PLUS -
Maitland Sr. Center, 5:00pm to 9:00pm
THURSDAY(4/5):
Intermediates -
CANCELLED-OUT OF TOWN: Boston Showdown